Date: 26/07/2021
What Poster Size Do I Need?
Posters, paintings and pictures make stunning centrepieces for your home and provide a point of interest in any room. But finding the perfect frame for your poster often seems like no easy feat. How can you be sure it will fit the frame exactly? Will the frame finishing's work well with your space? How does matting impact your measurements?
Our simple frame guide below will provide the ultimate handbook to getting your posters framed flawlessly every time.
So, how do you choose the right size poster frame?
One of the reasons picking a frame has become so difficult in Australia is the range of metrics used to measure each frame. Some stores measure in inches while some are measured in millimetres or even A-series paper sizing (e.g. A2, A3 or A4). So, it has become challenging to convert measures into the correct format to compare sizing. The brief breakdown below provides standard poster frame sizes across all popular dimensions:
Frame Today: Poster Size Guide

Small

10.6cm x 10.6cm

101.6mm x 101.6mm

(4 x 4")

10.6cm x 15.4cm

101.6mm x 152.4mm

(4" x 6")

10.6cm x 25.4cm

101.6mm x 254mm

(4 x 10")

12.7cm x 12.7cm

127mm x 127mm

(5 x 5")

20 x 30 cm

203.2mm x 304.8mm

(8 x 12")

Medium

12.7cm x 17.7cm

127mm x 177.8mm

(5" x 7")

20.3cm x 25.4cm

203.2mm x 254mm

(8 x 10")

27.9cm x 35.5cm

279.4mm x 355.6mm

(11 x 14")

30 x 45 cm

304.8mm x 457.2mm

(12 x 18")

40.6cm x 50.8cm

406.4mm x 508mm

(16 x 20")

40 x 60 cm

406.4mm x 609.6mm

(16 x 24")

Large

50 x 75 cm

508mm x 762mm

(20 x 30")

66 x 100 cm

660.4mm x 990.6mm
(26 x 39")

Extra Large

70cm x 100cm

700mm x 1000mm

(27.5 x 39.3")
Poster Frame Sizing (A-series):
A0
A1
A2
A3
A4
A5
A6
841mm
x
1189mm
594mm
x
841mm
420mm
x
594mm
297mm
x
420mm
210mm
x
297mm
140mm
x
210mm
105mm
x
140mm
84.1cm
x
118.9cm
59.4cm
X
84.1cm
42.cm
X
59.4cm
29.7cm
X
42.cm
21.cm
X
29.7cm
14.cm
X
21.cm
10.5cm
X
14cm
11.7" x 16.5"
23.4" x 33.1"
16.5" x 23.4"
11.7" x 16.5"
8.2" x 11.7"
5.5" x 8.2"
4.1" x 5.5"
Poster Frame Sizing (B-series):
B0
B1
B2
1400mm
X
1000mm
1000mm
X
707mm
707mm
X
500mm
140cm
X
100cm
100cm
X
70.7cm
70.7cm
X
50cm
55.12" x 39.37"
39.37" x 27.83"
27.83" x 19.69"
Looking for help measuring your poster for a frame? Check out our recent blog post here.
Choosing your poster frame size
After measuring your poster, it is important to consider how you plan to display it. Do you want to hang it on your wall? Or rest it on a shelf? In any case, the poster's size may impact how you showcase your new piece.
Below, we have classified each frame type, what they are commonly used for, and suggestions for displaying your poster:
Small Frames
Smaller picture and poster frames are great for showcasing a postcard, picture or little artwork on your bedside table or entryway credenza. Typically, this frame size is used to adorn floor furniture. With their compact size, they are also great in a gallery wall arrangement that surrounds larger feature images.
In terms of dimensions, small posters are traditionally sized at 11" x 17". Any smaller and it can begin to lose its poster 'look'. This size is best positioned at eye level with the viewer, where people can look from a reasonable distance and still appreciate the piece.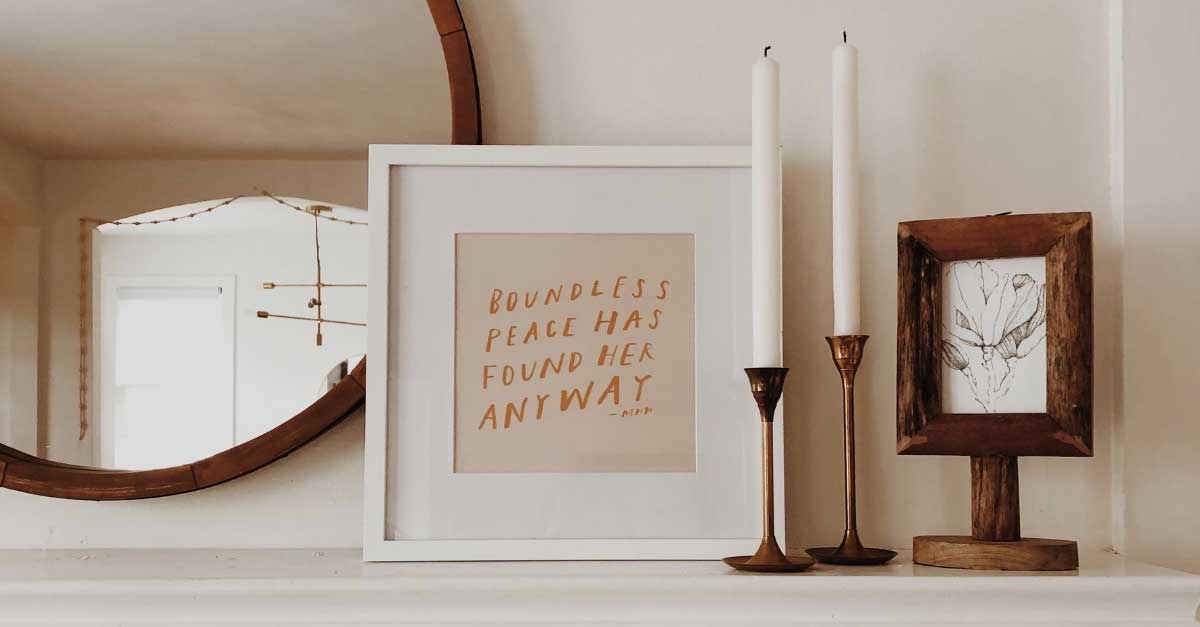 Medium Frames
Medium picture and poster frames are considered the most common sized piece for framing. They are perfect for displaying artwork or photos on your desk or wall to tie your space together. Often, this size is used in a row of two or three frames for a feature wall.
A medium poster frame is typically sized at 18" x 24", perfect for lining hallways or walls in your home. The overall dimensions are slightly smaller than a typical movie poster, making it perfect for smaller-scale prints.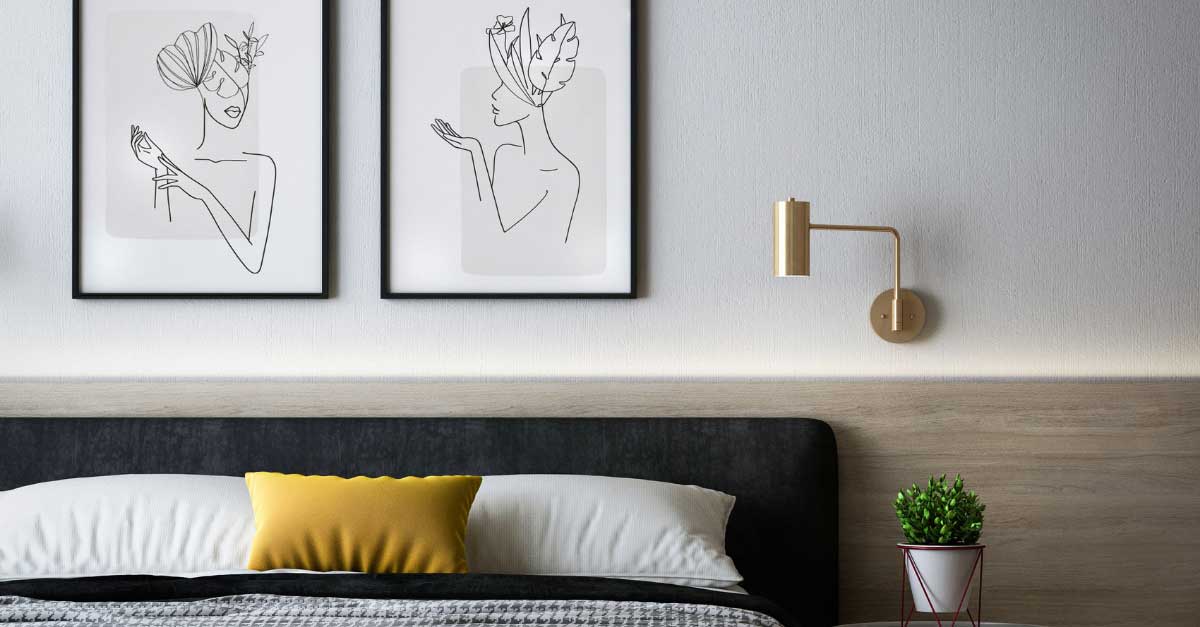 Large Frames
Due to their size, larger picture and poster frames are usually the focal point of a room. They are used to make an attention-grabbing and impactful statement in any space. Use a poster from your favourite film or a powerful print you love. The largest size of the typical poster is 24" x 36" (610 x 910 mm), which is viewable from around 10 meters or 30ft away. This size is often used in entry foyers, lounge rooms, bedrooms or for in shopping centres, festivals and other high-foot traffic areas.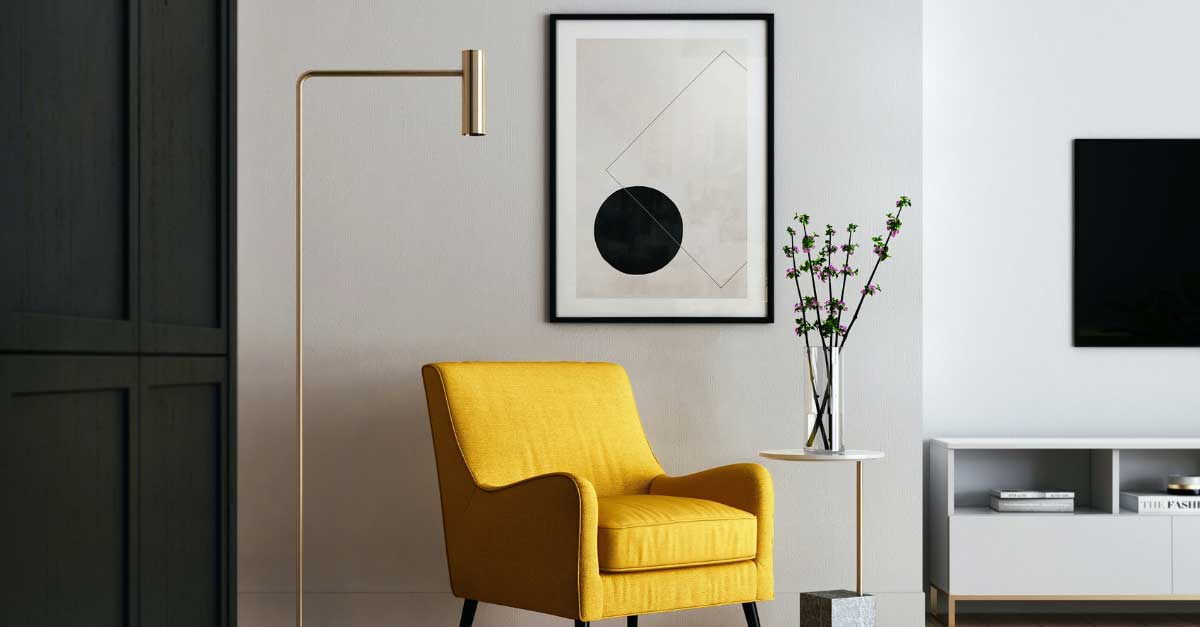 At Frame Today we offer two sizes for poster frames - a movie poster at 600x900mm which fits a 24 x 36" poster and a giant poster at 700x1000mm. However, we also offer a large range of ready-made frames to suit other common poster sizes. If you have a poster you cannot find a frame to fit, we can also create a custom frame to suit your exact needs!
What else can I use a poster frame for?
Poster frames are not just for pictures, art, posters, paintings or prints. They can be used to press flowers and plants, as well as to showcase memorabilia like concert tickets or signed sports jerseys! The most important part is choosing to invest in a high-quality frame that keeps your poster in pristine condition for years to come.
Finding the perfect frame for your poster should not have to be a daunting task. We hope this guide provides some handy tips and advice when looking for a frame. Alternatively, if you are after some more assistance contact us using the form below or bring your poster in-store and speak to one of our expert framing consultants.