Date: 07/03/2022
Why You Shouldn't Use Plastic for Picture Framing
Picture frames are the perfect way to feature cherished memories and artwork while highlighting your personality and style. They also protect your precious pieces from dust, dirt and the elements. When choosing how you want your piece to be framed, apart from its size, it is important to first consider what material would best suit your needs and stand the test of time.
In more recent times, plastic or acrylic framing has risen to popularity and become a go-to choice for many. While this alternative moulding material is attractive due to its low cost and easy accessibility, plastic picture frames and acrylic picture frames are not safe, robust or long-lasting.
So, why should I avoid plastic frames?
There are many disadvantages to utilising plastic or acrylic picture frames to feature your memories and artwork. Not only are they cheaper materials, but they are also prone to breaking quickly which can cause unwanted damage to your treasured pieces. Plastic frames, as well as metal frames, are also harder to repair once broken, increasing the likelihood you will need to repurchase. They are also more difficult to recycle, as the frames take longer to break down.
Perhaps most importantly, plastic picture moulding is prone to scratches! The material is not durable which means unwanted marks often appear, ruining the visual appeal of your framed piece.
What is an affordable, good-quality picture frame moulding option then?
Wood makes an ideal picture frame material, especially for displaying your special items and artwork. When constructed from solid wood and properly cared for, a wooden picture frame can last decades.
Importantly wooden frames are also very versatile. When imagining a traditional wooden frame moulding, most of us think of the classic wooden tones such as oak, mahogany or walnut. However, these can easily have a gesso coating added and be painted with any colour imaginable to match your interior or buffed out to create a more antique look. Wooden picture frames also come in gloss or matte finishes to match your desired style.
Not only do wood frames come in many different designs, colours and finishes (even environmentally friendly coatings), there are also many different types of wooden picture frames to choose from. At Frame Today, we stock both hardwood and softwood frames . If you would like to find out more about the differences between these materials and why we build and stock natural wooden picture frames in our stores, be sure to read our blog post here.
Finally, wooden picture frames are cost-effective. While wooden frames may cost slightly more outright, due to the nature of the material, they are more long-lasting, durable and protective forms of framing than their alternatives. Wood picture frames are also easier to repair when damaged. Bumps, nicks and scratches from general wear and tear can easily be fixed using wood filler, sandpaper and matching paint or varnish to keep the frame in tip-top condition.
Wooden frames are:
Long-lasting
Durable
Versatile
Light weight
Cost-efficient
Easier to repair
But can I use acrylic instead?
Within the industry, the term 'acrylic framing' is often confused with 'acrylic glazing' which are two very different things. Acrylic framing refers to plastic materials and moulding used to frame items and is not considered a durable or long-lasting material. Alternatively, acrylic glass or acrylic glazing is a good solution when choosing how to protect your pictures or artwork. We recently wrote a blog post on the differences between glass and acrylic in glazing. If you would like to find out more about this, take a quick read here.
To summarise for those short on time, acrylic is a shatterproof and flexible material that can be used in replacement of glass in your framing. It is primarily used in instances where the framed piece may need regular transport and a low-damage solution. Both glazing materials come in reflective and non-reflective styles to best suit your requirements.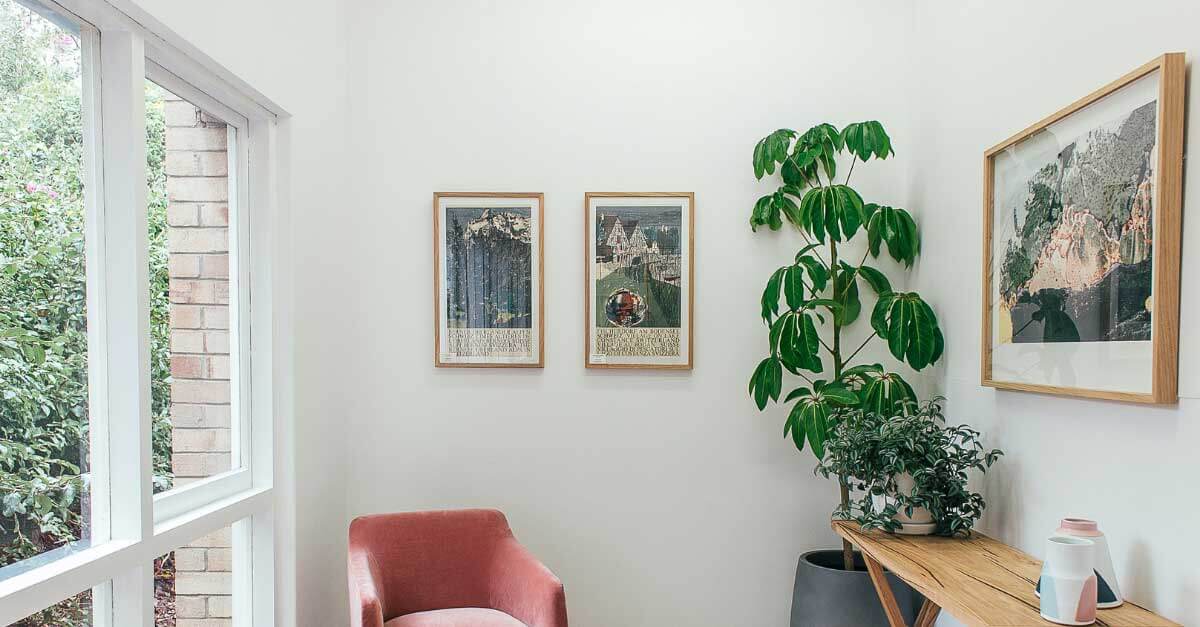 Need some more help?
If you're still a little confused about the variety of framing options out there or what framing material would best compliment your space and style, simply contact one of our helpful team members in-store or online! At Frame Today, we pride ourselves on high quality craftsmanship and cost-effective framing solutions., We are always happy to offer our expertise to find the perfect framing solution for you.