Date: 29/03/2022
How Much Does Custom Framing Cost?
If you have been to a homewares, department or variety store lately, you may have noticed that frames can be easily purchased without too much consideration. All you need is a rough idea of the size of the item you would like to frame, the colour to match and you are set to take it home and fit it up yourself.
While this standard frame from a retail store is likely to cost you less than $50, the same sized option from a professional framer can be up to double in price depending on what you are after.
This may have got you thinking "I wonder why custom framing is more expensive? Surely, the same thing goes into the frames."
The reality is that not all frames are built the same and the service provided by a professional framer is more than what meets the eye. If you're wondering what goes into the cost of framing a photo or artwork, here are a few factors to consider before deciding.
Frame Material
The biggest differentiator in the cost of frames arguably comes down to what the physical product is made of. While the frame itself is the most visible part, most store-bought frames will use cheaper materials to bring down the cost. Many standard off the shelf frames are imported from China and made from low cost compressed wood sourced from unsustainable forests or manufactured in plastic. Another cost-saving material is where they use plastic instead of glass for the glazing and corrugated mat board backing with high acidity. The effect of this is that cheap or substandard materials can damage your framed items leading to costly repairs or replacements.
By investing in natural timbers that are both long-lasting and resilient to weathering, your artwork is preserved in the best possible condition without losing on its aesthetic appeal. A framer can also offer a wider range of protective materials including UV glazing and acid-free mats that will not damage your precious item. Find out more about what goes into high-quality framing here.
Framing Machinery
The machinery used in production is an important differentiator between professional and standard framing. Top-quality craftsmanship can only be achieved by using the best technology to design, cut and join each part of the frame together.
For example, a specialised guillotine ensures the wooden corners of a frame are cut with precision to a 45-degree angle ensuring a perfect corner without damaging the surface. Similarly, a computerised mat board cutter guarantees the mat board is perfectly sized with error-free cuts to create a barrier between the glass and artwork.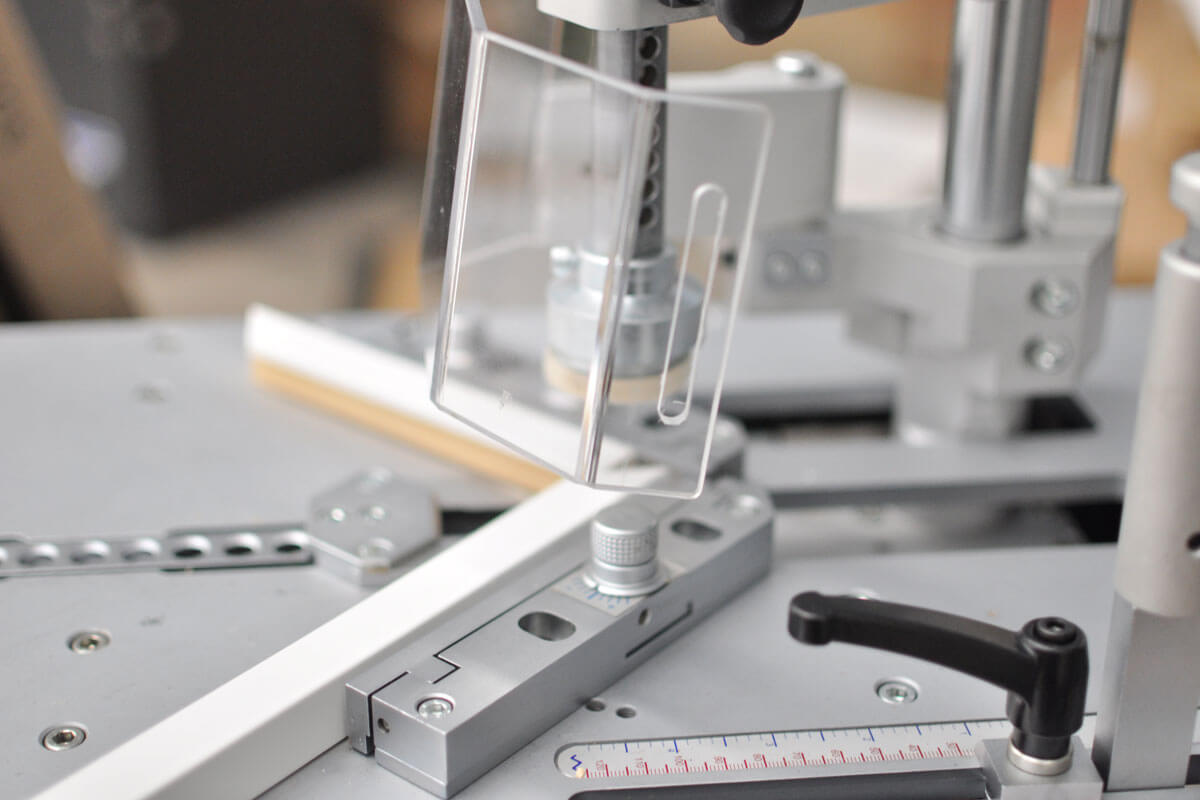 All Frame Today stores are fitted on-site with computerised, state-of-the-art European cutters. This equipment lets us produce custom cuts that fit custom sized orders. Our machinery also allows for Same Day Framing where we can turn around projects in a short amount of time, comparable to other framers typical 2-3 weeks. Learn more about our framing technology here.
Can You Give Me a Quote for Framing?
It is difficult to provide a quote without seeing the work to be framed. Due to the complexities of some framing jobs, a quote is heavily reliant on visual confirmation in person. We are happy to provide an estimate over the phone, based on our experience. This estimate is still dependant on the final materials you select.
For a more accurate quote, we urge you to visit one of our fourteen Greater Sydney, NSW and QLD stores to speak to an expert consultant. We also recommend bringing in the work for a professional evaluation and accurate price.
Should I Frame the Artwork Myself?
The short answer is no…if you care about your artwork or item.
Framing delicate or valuable items such as memorabilia, precious memories or large prints can take a lot of work. And with more work comes more risk of something going wrong. By entrusting your framing work with a professional framer like Frame Today, you are also receiving the added benefit of over 100 years of our combined product and service experience. Plus, our framers are qualified by the Picture Framers Association, so you can rest assured that you are receiving the highest quality professional service.
Your framed picture is one of the few affordable indulgences that you will enjoy for a lifetime.
If you would still like to frame a simpler project yourself, we still recommend speaking to one of our expert consultants before starting. In addition to offering practical advice, we can also help you to choose a frame from our range of high-quality and cost-effective Everyday frames in our online store.