Picture Framing Sale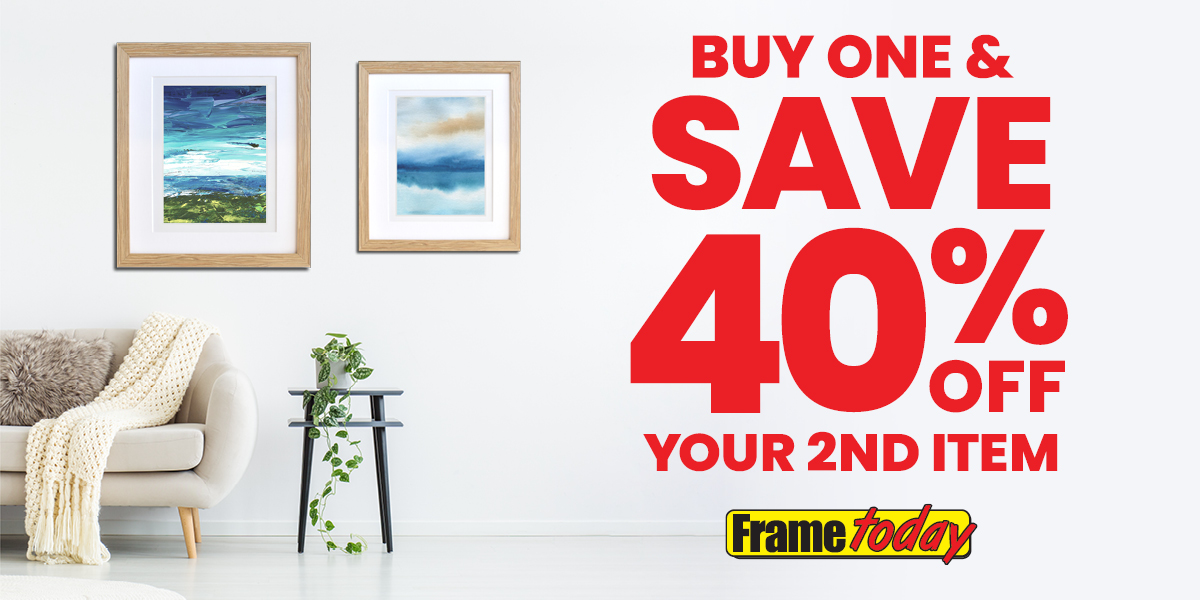 Terms & Conditions
This offer is store wide and includes all frames and framing where 40% discount is applied to the lower priced of the 2 items. Third item is charged at full price, fourth item, 40% off and so on.
Discount can only be applied when booking work in.
Offer valid in store only and cannot be used online.
Not valid with any other offer.
Offer ends 31 July 2021.