Picture Framing Penrith
To get pictures, poster or memorabilia framed in Penrith, the team at Frame Today are here to help.
So, if you've got unique crafts, embroidery or cross-stich that you want to keep forever or are looking to gift a footy shirt from the Penrith Panthers, our picture-framing experts (located in the Penrith Homemaker Centre) should be the first people you call.
For picture framing in Western Sydney and beyond, our range of services will allow you to find the perfect solution for your piece.
Store Information
Penrith Homemakers Centre,
Shop 20, 13 Pattys Place,
Penrith NSW 2750

Phone: (02) 4733 3380

Opening Hours
Monday: 9AM-5PM
Tuesday: 9AM-5PM
Wednesday: 9AM-5PM
Thursday: 9AM-9PM
Friday: 9AM-5PM
Saturday: 9AM-5PM
Sunday: 10AM-4PM
Picture Framing
If you're looking for picture framing in Western Sydney and the Blue Mountains, you've come to the right place. Picture framing is our specialty here at Frame Today, and we have one of the largest ranges of frame finishes, colours and timber materials to choose from.
Ready-made frames
A visit to your local store for picture framing is the easiest way to add the finishing touch to your work. We have a large range of stylish of ready-made frames in standard sizing for a high-quality and cost-effective budget option.
Print and posters
Using our high-quality printer, we can provide printing and framing services in one. This service is ideal for photographic, fine art and indoor display graphics printing, or even images stored on your phone. Choose from paper or canvas and we will print your image to size right here at our Penrith location.
Poster framing
Having a poster framed has never been easier. We provide a quality range of ready-made frames for your posters that are easy to fit-up at home. Each frame is locally handmade so you can get high-quality framing in a flash.
Same Day Picture Framing
In a rush? Maybe you need a last-minute gift or have been putting off getting that important jersey framed for months. At Frame Today Penrith we offer same day framing so you can get the job done, fast.
How it works:
Drop off your work and speak to one of our framing consultants in the morning.
Choose from 100s of our picture frame styles or discuss a custom option with our team.
Your work will be completed by a Picture Framers Association (PFA)-accredited framing expert by the end of day.
Take home your perfectly framed picture from our Penrith store and enjoy!
Memorabilia Framing
We understand how personal and special memorabilia such as jerseys, family heirlooms, records, pet-related items, certificates, and autographed mementos can be. We offer a lifetime guarantee to ensure that anything you bring us will last forever and stay in its original condition.
What we offer:
When speaking to our picture framing experts in Penrith, we can provide a variety of options for memorabilia framing including ready-made and custom memorabilia framing. When choosing to frame an important item, our framing consultants in-store can provide an on-the-spot quote and advice on the best way to frame your item. Alternatively, contact us for more information.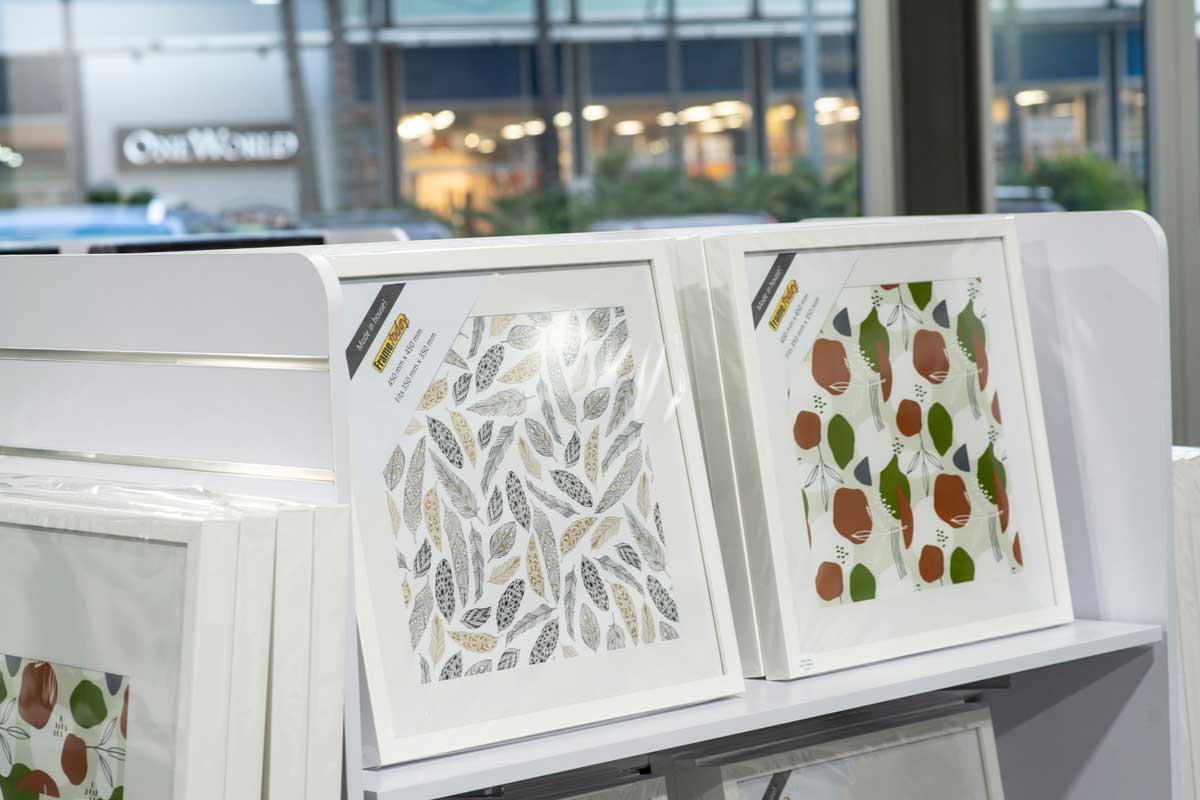 About us
At Frame Today, you're always greeted with a friendly face. We have fourteen stores across NSW and QLD, each staffed with qualified picture framing consultants. Our vision? To provide highly informed framing choices that enhance your valued photo, artwork, or object. We are so confident in the quality of service, materials, and craftsmanship that we provide every customer with a lifetime guarantee.