Date: 31/03/2022
6 Places for Picture Framing in Sydney
Picture Framing in Sydney
Sydney is undeniably Australia's un-official capital city. It is a huge economic driver of the nation, highlighted by the convergence of business and a population to match.
Sydney is also a key focal point for arts and creativity, with a unique and vibrant culture. From the iconic Vivid Festival to a day visit to the The Art Gallery of NSW, the city makes it easy for locals to appreciate visual art without going to far.
Like any major city with a huge cultural focus, this has also driven an appreciation for art at home. From custom picture framing in Alexandria to jersey framing in Marsden Park, there are plenty of options to help bring your art to life. These are available to Sydneysiders at all levels, from budding gallery curators to the occasional home decorator.
To help you find what you need, we're sharing the best framing shops in Sydney, so you know exactly where to go.
For Picture Framing in Sydney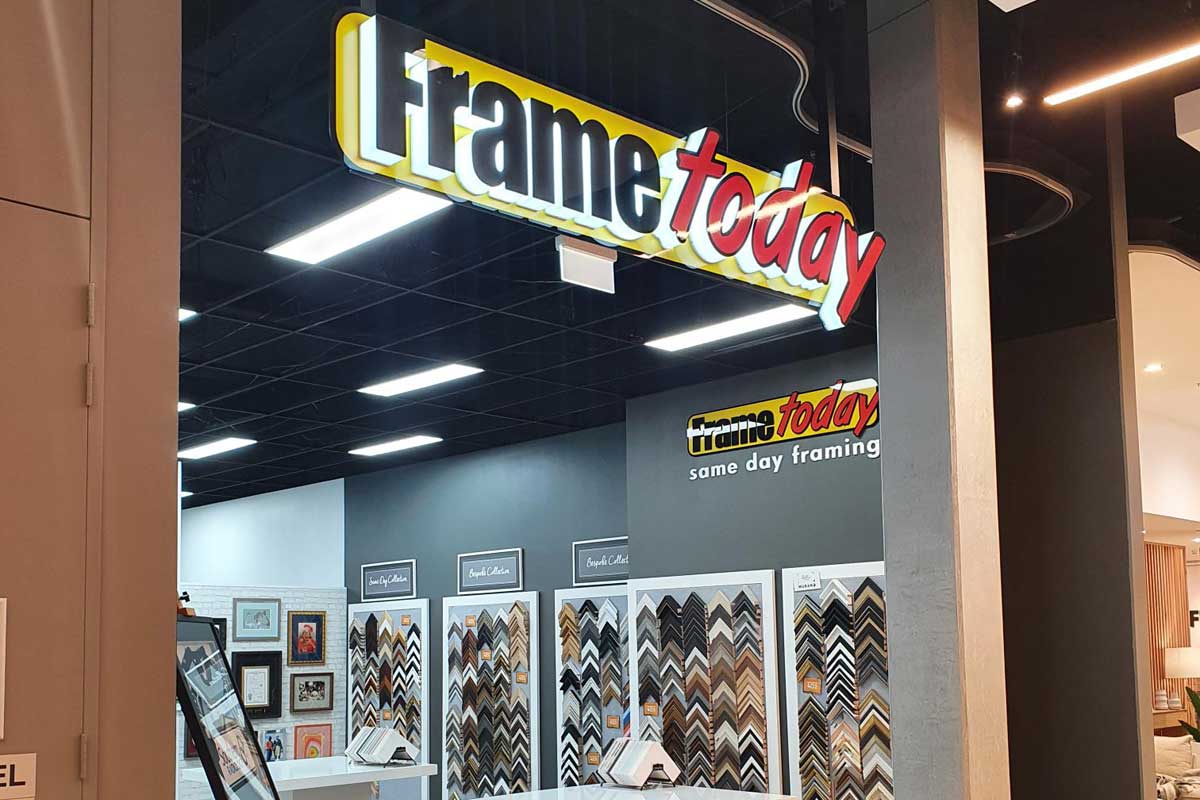 When it comes to custom framing in Sydney, the team at Frame Today Alexandria are led by the best in business. Our Alexandria store Manager, Carolyn, is a Certified Picture Framer® (CPF®) and Cert lll-qualified with over 30+ years' experience in the picture framing industry.
Our framers are specialists in conservation and preservation picture framing, with backgrounds in art curation and installation to the highest standards. Each team member is also Picture Framers Association-qualified, ensuring you are dealing with an industry professional.
(If you're located on Sydney's Northside, you can visit our store in Chatswood Chase for your next picture framing project).
Where to find: Alexandria Homemaker Centre, 49-59 O'Riordan Street, Alexandria or Chatswood Chase, Top Floor, Shop L204, 345 Victoria Avenue, Chatswood
For Landscape Photo Framing in Sydney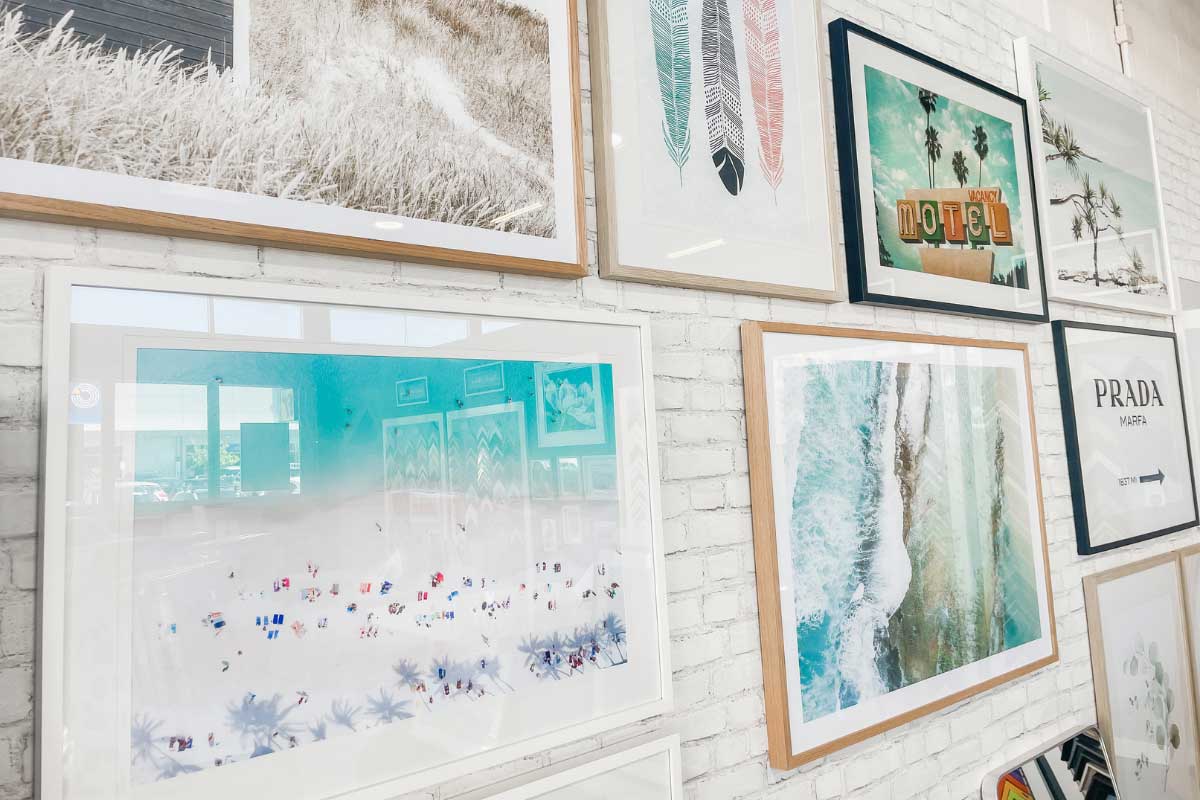 Picture framing comes in all shapes and sizes at Frame Today Castle Hill. The team is led by highly qualified Jessica who boasts a creative background in landscape photography. Our team members Emma and Lisa are also qualified Certificate lll picture framers with a love of detail and design in photography.
This combined experience in framing and photography covers everything from family portraits to digital landscape picture framing for Sydneysiders and beyond. Finally, give your artwork the professional treatment with a precision-cut frame and quality timber moulding to last.
Where to find: Hills Super Centre, Shop 14, 18-46 Victoria Avenue, Castle Hill
For Same Day Picture Framing in Sydney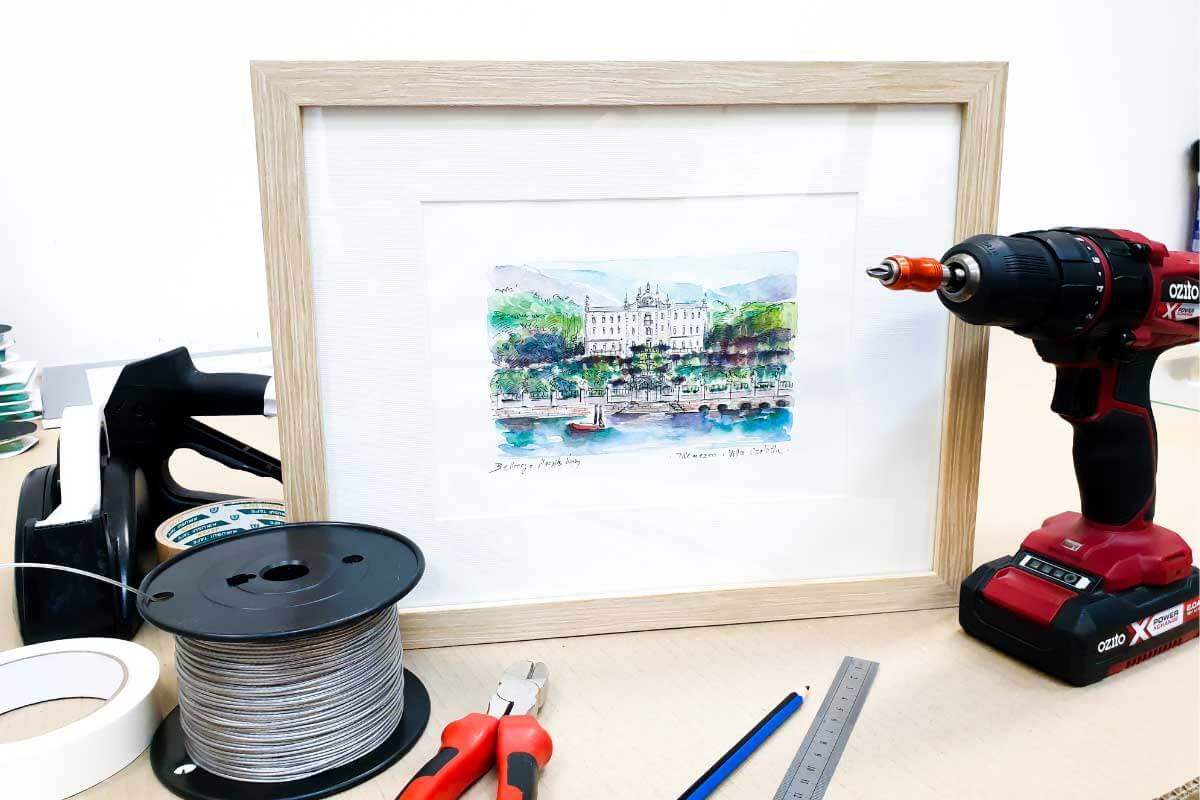 All Frame Today stores offer same day picture framing. Simply drop off your artwork to be framed and pick up at the end of our day. But when it comes to crunch time, the team at Frame Today Caringbah have really got you covered for same day picture framing in Sydney.
The team is led by Karlissa, a print maker by training who specialises in intaglio printmaking and mokuhanga (Japanese woodblock printing). She also brings a wealth of knowledge on the many different aspects of paper works and Indigenous artwork.
Where to find: Caringbah SuperCentre, U10, 220 Taren Point Road, Caringbah
For Mirror Framing in Sydney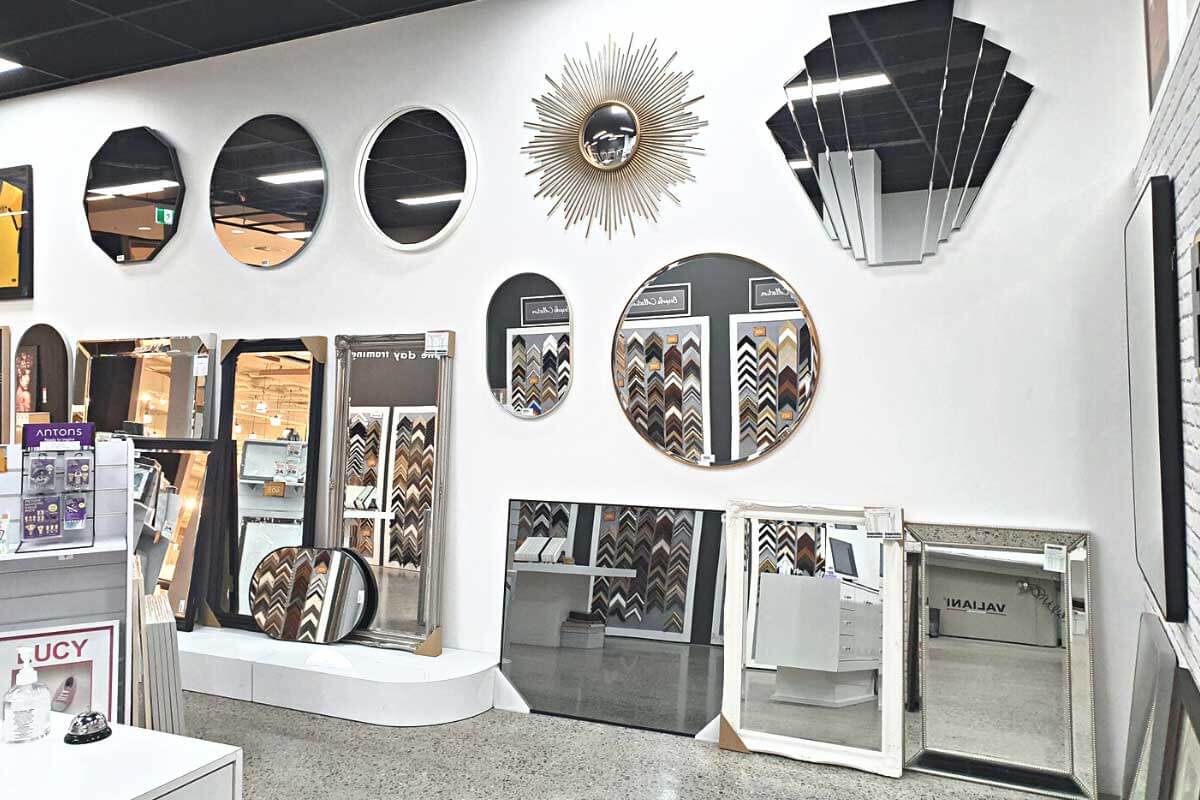 Unlike traditional artwork, framing a mirror requires a unique skillset. This is where the Frame Today Penrith really stands out. With 5+ years of experience, Lauren and the creative team can turn your vanity pieces into something more than just a piece of furniture. This is done by upgrading the glass with an ornamental frame moulding. Custom mirror framing is designed to both beautify and protect the mirror for years to come.

Where to find: Penrith Homemaker Centre, Shop 20, 13 Pattys Place, Penrith
For Memorabilia Framing in Sydney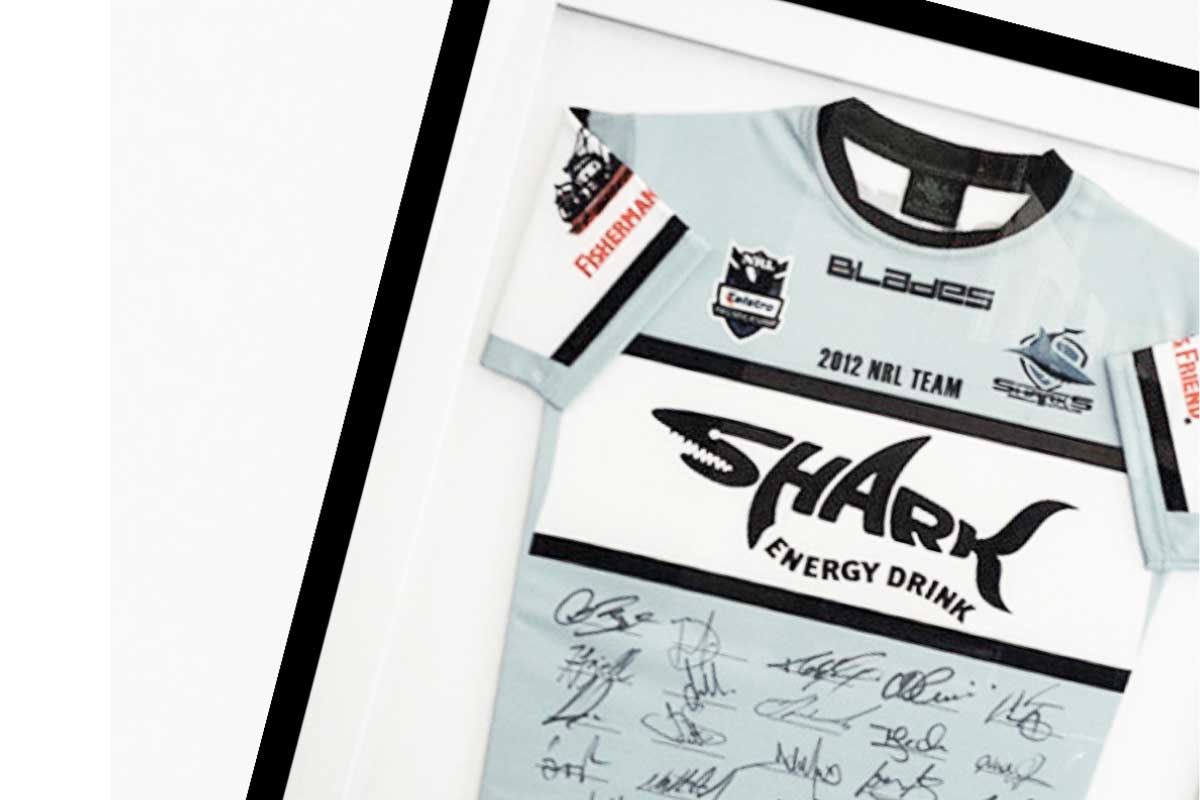 Framed memorabilia is a seriously cool way to display and show off sporting achievements – whether yours or someone else's! Speak to Anne Marie at our Marsden Park store. With a background in photographic processing, she has a keen eye for attention to detail and has completed framing for jerseys, flags, UFC belts, boxing gloves and medals to name just a few. We encourage you to give the team a challenge and a chance to design something that says "wow!".
Memorabilia framing is also possible for other precious objects such as war medals, family heirlooms and prayer rugs at this Sydney framing shop. Let the team know exactly what you're envisioning, and they can help turn it into a reality.
Where to find: Marsden Park Home, Shop T17, 9 Hollinsworth Road, Marsden Park
For Photo Frames in Sydney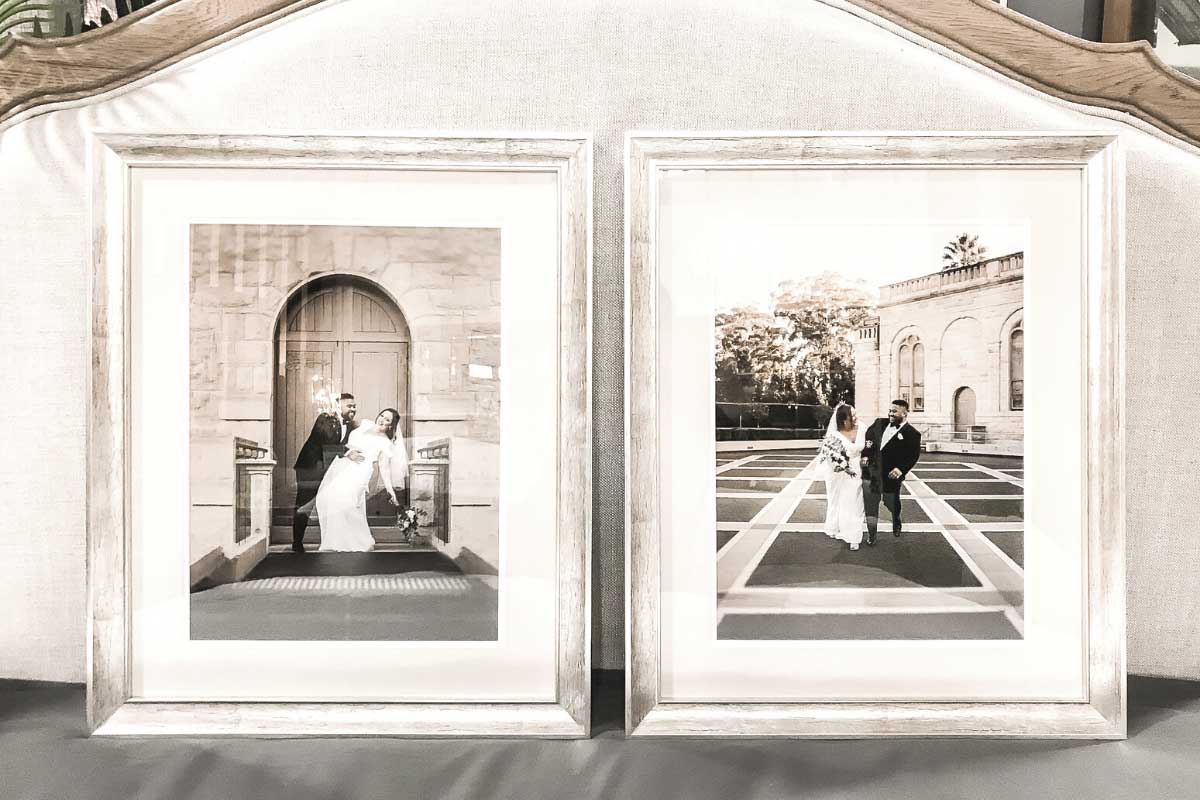 Our ready-made photo frames aren't anything like your store-bought photo frames. For one we only use high-quality timber to give you the same quality as our custom picture framing in Sydney. Photo frames also make the perfect gift for a range of events, including Valentine's Day, Birthdays, Christmas or any other sentimental occasion.
Where to find: Available at all Frame Today stores or shop online here.
Need some more help?
If you're still having trouble finding exactly what you need? Complete the form below or find your nearest picture framing store in Sydney. With six framing stores servicing Sydney City, North Sydney, Northshore, Inner West, Western Suburbs, Hills District and Sutherland Shire, we provide the most cost-effective picture framing options in convenient locations. Speak to one of our qualified picture framing consultants to find out more.