Picture Framing Brisbane
NOW OPEN: With our new picture framing stores we now provide the most cost-effective quality picture framing options in two convenient locations across central and north Brisbane.
If it's a precious art print from the Queensland Art Gallery & Gallery of Modern Art that you want to hang up in the family room or a Brisbane Broncos collectable you want to protect and display forever, our picture framing experts should be the first people you call.
Our Picture Framing Stores
Aspley
Aspley Homemaker City
Shop 4B, 815 Zillmere Road
Aspley QLD 4034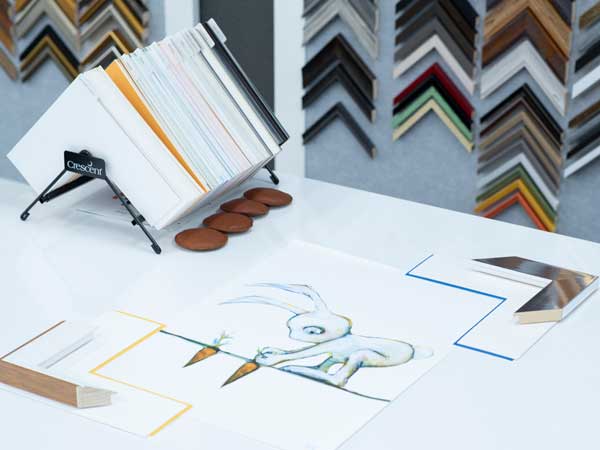 Fortitude Valley
Homemaker The Valley, South Building
Shop 6, 1058-1062 Ann Street
Fortitude Valley QLD 4006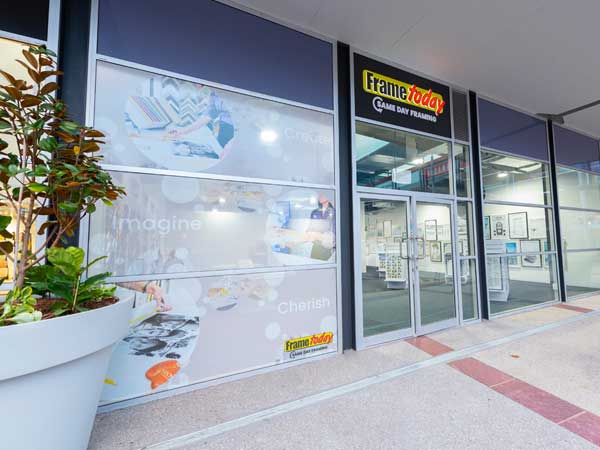 Picture Framing
If you're looking for picture framing in Brisbane, you've come to the right place. Picture framing is our specialty, and we have one of the largest ranges of picture frame finishes, colours and timber materials to choose from.
For over 15 years we've been helping clients and customers preserve their memories for years to come.
We pride ourselves on both our expertise and craftsmanship, with a large range of ready-made and custom picture framing options to choose from. Pick from an extensive selection of custom mouldings, mat boards, backing boards and glazing options. Complete your picture framing project with a personalised selection of colours, textures and other finishing touches right in-store.
The Picture Framing Process
Visit any one of our store locations for picture framing in Brisbane.
Chat to one of our expert framing consultants.
Design your custom frame or choose from our ready-made selection.
Once completed, your artwork is ready for pickup.
Find out more about our picture framing services.
Same Day Picture Framing
Do you need a last-minute gift? Or maybe you've been putting off getting that piece of artwork framed for months now. At each Frame Today store, we offer same day picture framing in Brisbane, guaranteeing a quick turnaround when time is limited. Get the job done fast and expertly.
Each store features an on-site workshop equipped with the latest European framing machines and computerised cutters. We can easily turn around quality picture framing without needing to send your project away. Simply drop off your pictures, posters or prints in the morning and pick them up at the end of the day - ready to hang!
The Same Day Framing Process
Visit any one of our Brisbane picture framing store locations (due to time constraints we are only able to offer same-day framing on a "first come, first served" basis).
Chat to one of our expert framing consultants.
Choose a custom or standard-sized, ready-made picture frame.
Pick up your completed artwork at the end of the day, ready to hang at home.
Find out more about our same day picture framing services.
Memorabilia Framing
Signed sports jerseys, vintage vinyl records, certificates or autographs – we all have something of value to us. So why not get it framed!
We understand the importance of these objects and will help you hold on to it for as long as possible. We can also help frame family heirlooms such as children's clothes, war medals or pet-related keepsakes that can always be close to you.
Whatever it is, our team have seen it all. Our expertise means we can take on a range of technical and complicated framing requests, backed by the Frame Today lifetime guarantee. This ensures that anything you bring us will be preserved forever in its original condition.
The Memorabilia Framing Process
Visit any one of our Brisbane picture framing stores.
Speak to an expert framing consultant about your project.
Design your custom memorabilia frame or display box.
Once completed, pick up your finalised artwork.
Find out more about our memorabilia framing services.
Other services
Our Brisbane picture framing services also include mirror framing, ready-made photo frames, display cases, picture frame glass, picture hanging systems, plaques and picture frame gift cards.
All services and products are offered instore, making us the one-stop-shop for your local framing needs.
Framed Mirrors
Top-quality mirror framing, both imported from Europe and locally made here in Australia. Our framed mirrors are ideal for interior decorating across residential and commercial spaces.
We can also custom frame mirrors, using the same design and construction process as our picture framing services. To find out more, contact us or visit one of our Brisbane picture framing stores to speak with a member of our team.
Ready-made Photo Frames
There's nothing worse than paying for a picture frame that easily breaks. So we've made it easy to buy pre-made picture framing in Brisbane without losing out on quality. Choose from our Everyday range of standard-sized photo and poster frames built to last with our lifetime guarantee.
Our ready-made frames are available instore, or you can shop online with free delivery across Brisbane. To find out more, contact us or visit one of our stores to speak with a member of our team.
Display Cases
Our display cases offer a simple solution for displaying objects on a counter or stand. Choose from five standard sizes, with built-in UV damage resistant clear Perspex glass. Prices start from $69.
To find out more, contact us or visit one of our Brisbane stores to talk with a member of our expert team.
Picture Frame Glass
Picture frame glass (glazing) is an important consideration in the picture framing process. The main purpose of glazing is to protect the artwork from environmental elements that may damage it while hanging.
Due to this, we offer many different types of glass (including museum and conservation grade), specially sourced from local suppliers, to suit a range of framing options. To find out more, contact us or visit one of our Brisbane picture framing stores to speak with a member of our team.
Plaques
To commemorate special occasions and places, we can help you with a specially personalised plaque. Designed and constructed instore, our corporate plaques start from as little as $40 in a range of sizes and fonts.
Popular colours for plaques include gold, silver and black, with a limited range of coloured plaques available by request. To find out more, contact us or visit one of our stores in Brisbane to speak with a member of our team.
Gift Cards
Did you know picture framing makes for an excellent gift? Perfect for when you can't decide what to get or aren't exactly sure what they like. Our gift cards can be used for any of our picture framing services in Brisbane or products, including our ready-made frames collection!
Available instore or shop our gift cards online. To find out more, contact our team or visit one of our stores to speak with a framing consultant.
Our values
At Frame Today, you're always greeted with a friendly face. Our stores across Queensland and New South Wales are staffed with Picture Framers Association (PFA)-accredited picture framing consultants working with the latest European cutting and joining technology.
Our vision is to provide highly informed framing choices that enhance your valued photo, artwork or object. We are so confident in the quality of service, materials and craftsmanship that we provide every customer with a lifetime guarantee.
Frame Today: Helping our valued customers capture the important moments in their lives since 2005.
Live life, love life and cherish your moments.