What is a mat board?
A mat board (also called a backing board or mount) cardboard-like material which creates a window around framed artwork. It gives a sense of space and leads your eye towards the piece. It's also a creative way to accent colours and add depth to an image.
As part of a frame, mat boards also serve another important function; by helping to keep your work away from the glass. When a picture is pressed against the glass for too long, moisture can build up and cause your picture to stick to the glass. Not only does this look awful, but it also damages the artwork in the process.
We use the Peterboro matboard range, which has received approval from the Fine Art Trade Guild. With over 150 colours available in Museum, Conservation and Vantage Whitecore options, we can offer the right colour and level of protection for every picture.
Types of Mat Boards
Museum Mat Board
Museum mats are the premium in mat board quality, offering the ultimate in protection for fine art prints, limited editions, valuable documents, irreplaceable photographs, and valuable originals.
Key benefits of museum mat boards:
Made from 100% cotton and are naturally free of acids and lignins ensuring your artwork is free from discoloration and damage.
Solid colour throughout the mat board means it's more resistant to fade and bleed. It also will hold its true colour, especially when used in conjunction with UV resistant glass.
Slower decomposition than acidic mat boards.
Did you know that Renaissance masters drawings and the U.S Constitution are still here today because they were penned onto cotton fibre paper which is a similar material used in Museum matboards?
We recommend Museum mat boards on all valuable artworks to protect them for years to come.
Conservation Mat Board
Conservation mat boards are made of a high-quality paper, although they are more affordable option than museum mat boards.
Key benefits of conversation mat boards:
Made of alpha cellulose (wood pulp) fibres that have been chemically treated (pH neutral) to eliminate acids and lignin's reducing the risk of discoloration and damage.
Conservation quality surface papers are fade and bleed resistant when compared to non-conservation quality mat boards.
More affordable and the ideal option where Museum mat boards are not affordable or justified.
With a wide range of colour options available, we recommend conservation mat boards to protect your valuable artwork, either financially or personally valuable.
Whitecore Mat Board
Whitecore mat boards are an economical option and perfect for pictures not requiring conservation quality matting. We use the Vantage brand at Frame Today.
Key benefits of vantage whitecore mat boards:
When cut using our fully computerised mat board cutter, a bright white bevel is created that provides a decorative impact between the mat board and the artwork.
Reduced pH so the mat board does not discolour (brown) as some cheaper mat boards do.
Highly cost effective with some protective qualities.
Whitecore is the most popular board of choice for most framers and is often recommend for framing posters, reproductions and decorative art of lower value.
Designer Mat Board
Our Designer Collection of picture frame mats includes fabric, suede, and silk finishes for a lush, textured finish. Selecting a pre-cut Designer mat board with any one of Frame Today's colour and finish options allows you to add a creative flair to your artwork.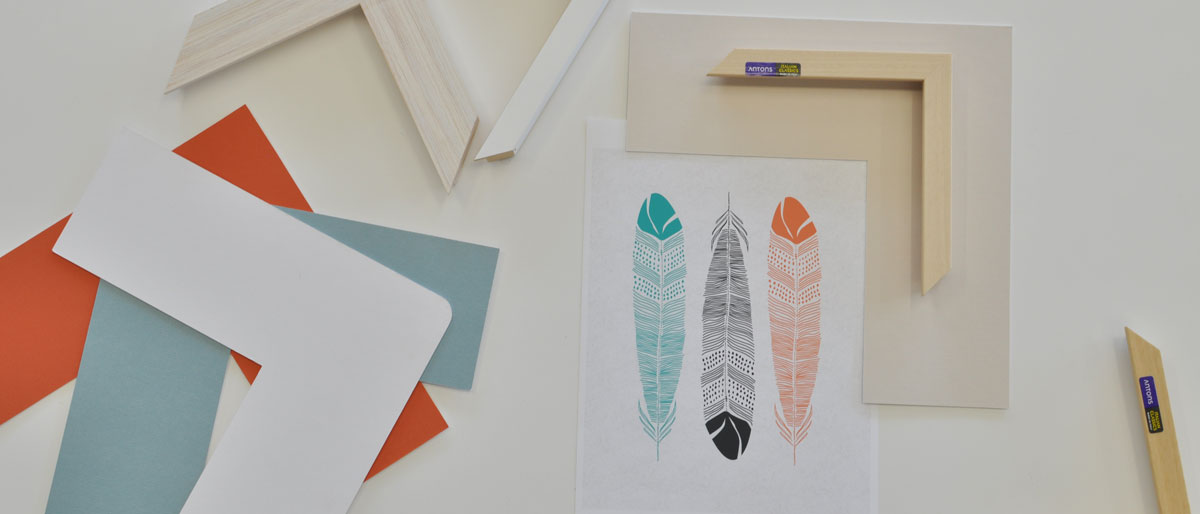 Mat Board Sizes
The thickness (ply) of a standard mat board varies from 1.3 mm 4 ply to double thick 3 mm 8 ply mat boards. Our standard Frame Today mat boards, available in each store, is 1010 x 810 mm. We also offer an oversized option in 1510 x 1010 mm. In addition, we can custom cut mat boards to size, to suit any frame large and small.
Computerised Mat Board Cutting
Each Frame Today store is equipped with a computerised, state-of-the-art Valiani mat board cutter. This allows us to offer a large variety of mat board designs, including multiple window openings and unique shapes - even names, all at the push of a button.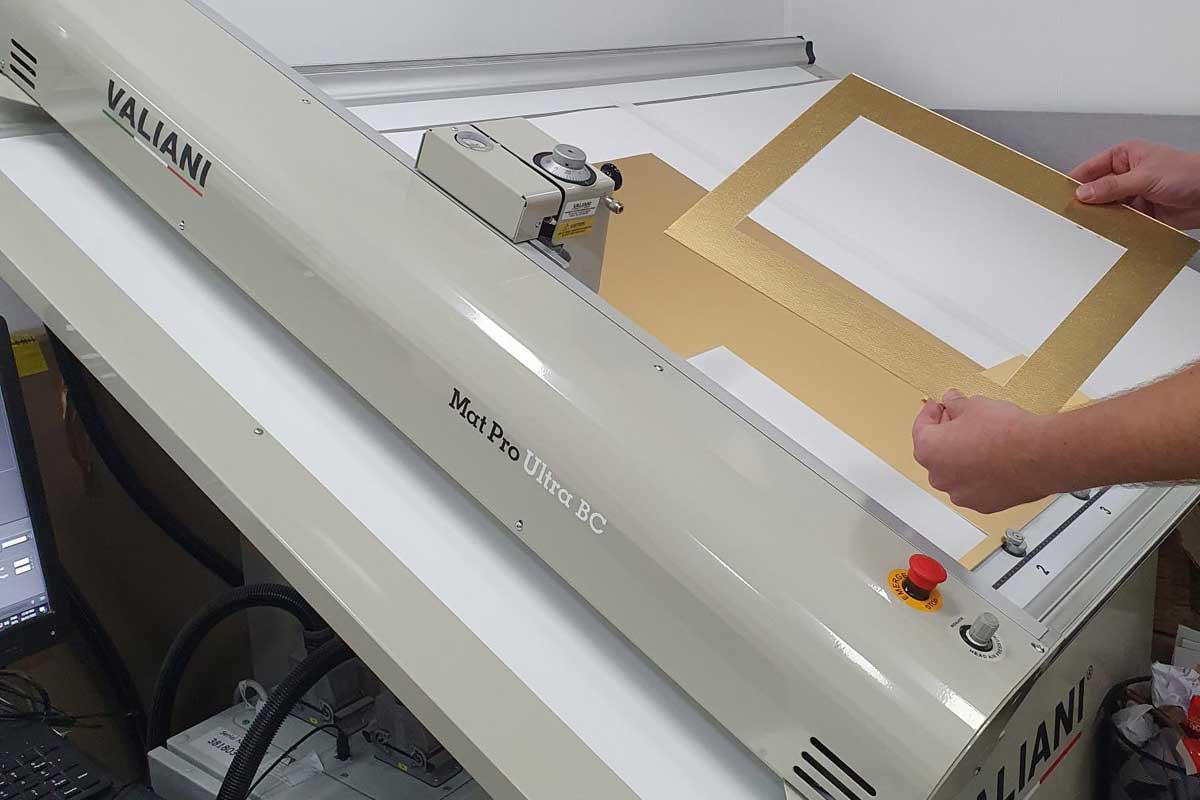 Where can I buy picture frame mats?
If you are looking to buy mats for picture frames, contact us using the form before or visit us and speak to one of our instore framing experts.